It's almost Valentines day!
This is my latest creation: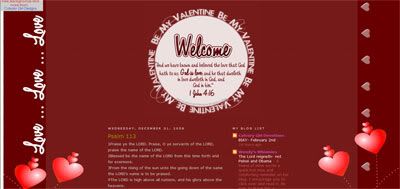 I also created a special header that is included in the zip file for the code. All you need to do to use these layouts is to copy and paste the code as a "gadget" in blogger.
If you would like to use this layout,
download the code (zip file) here
, and insert it into your blogger settings as an "HTML / Javascript" gadget.
Custom headers are available starting at $1.