I think the contrast between these two colors is quite pretty! :) A gray'ish bow gives it a touch of class.
Click on the image to view a larger version: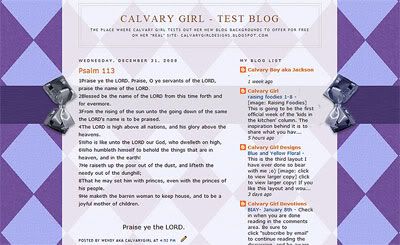 If you would like to use this layout,
download the code (zip file) here
, and insert it into your blogger settings as an "HTML / Javascript" gadget.
Custom headers are available starting at $1.
If you would like one for this layout leave a comment with your contact information and I'll reach you! :)